Perhaps due to the rise in temperature or the dramatic increase in daylight, spring does something to our head – literally.
Spring is the time of year we find that people make alternative style choices or take a chance on a different hair colour to their usual. It's seen as the warm up to summer, where the boldest looks can often be found,  which means it's a perfect time to start transitioning your colour or experimenting with different cuts before committing to a complete new style. It is for this reason that spring time showcases softer looks and colours.
Whether your mixing things up a little or a lot, our stylists have their take on what trends are the ones to watch this season!
Long Bobs

This trend is the safe step if you're teasing going shorter. Graduate Stylist, Sophie from South St Andrew Street shows long bobs (or 'Lobs') are incredibly chic!
Lighter Tones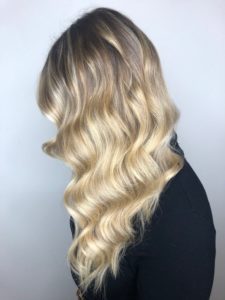 Elle, Stafford Street Salon Manager,  has created a very soft and subtle balayage, allowing the client to remain true to her natural colour whilst giving an extra boost for the season.
Soft Fringes

Amber, Holy Corner Salon Manager, adds a soft fringe to this bob giving the overall look an effortlessly modern feel.
What style will you be following this season?
Keep up to date with all things Charlie Miller and Charlie Miller Haircare on Instagram.